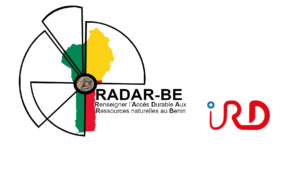 RADAR-BE – Assessing the sustainable access to natural resources in Benin
Scientific correspondent (2018-2021)
Funding: IRD – Jeune Equipe Associée à l'IRD (JEAI)
Project ID: RADAR-BE
Goals
In Benin, the bushmeat is an important source of protein and income for local communities and at the same time is a major constituent of traditional medicine and spiritual rites. Access to such natural resources by local communities is totally uncontrolled. As of today, the sustainability of such practices and how deep they affect the integrity of the last forest patches in Benin is unknown.
The objectives of RADAR-BE are (i) to estimate the magnitude of the bushmeat trade network in southern Benin, (ii) to provide indicators of the population trends of the main species targeted by this trade and involved in seed dissemination, and (iii) to model the impact of hunting activities on forest regeneration.
RADAR-BE is an original, integrative contribution on the inter-connection among hunting activities, forest regeneration and ecosystem services in the tropics. The project should result in scientifically sound recommendations for a sustainable management of the bushmeat economy in Benin, all the more since local communities are involved through a campaign of awareness on the importance of conserving natural resources.
Partners / Participants
Publications
Students